Are you looking for a no kneading bread recipe? Well, you should know that making long-fermented bread might be the best solution for you. No matter if you opt for little yeast or sourdough starter, you will manage to bake yummy bread. Up next, we've shared our insights on long-fermented bread and how to cook it with little to no hassle.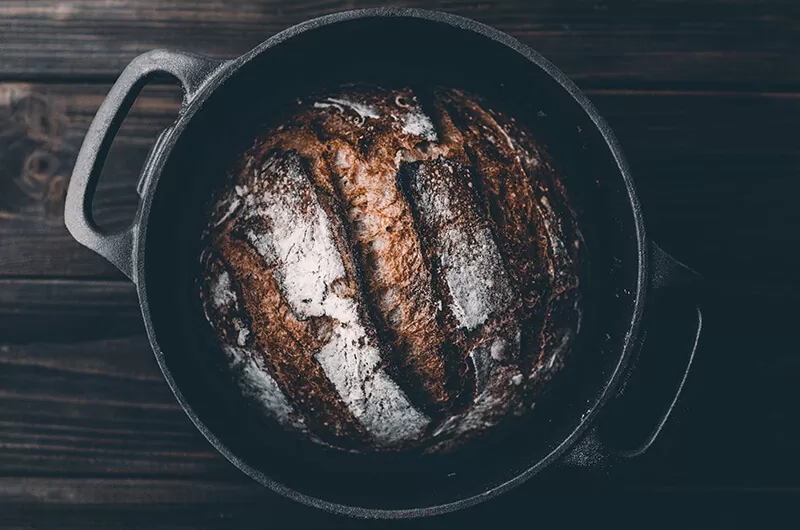 What is sourdough or long-fermented bread?
Sourdough bread is one of the oldest recipes for bread. It is believed to be healthier and tastier than traditional bread. Overall, a long-fermented bread is an old form of bread leavening. It requires a mix of wild yeast and lactic acid bacteria, rather than baker's yeast.
Also, sourdough bread is considered one of the healthiest bread recipes due to the numerous potential health benefits:
It is easier to digest, as fermentation is longer.
It might better digestion and gut health.
It is more nutritious than any store-bought bread, as it has a high content of antioxidants and essential nutrients.
How to make long-fermented bread at home
A long fermentation bread takes between 8 to 15 hours to make. It requires no kneading, and you will need a little yeast or sourdough starter. The best recipe for making long-fermented bread goes as follows.
#1 Making a natural yeast starter
Use one cup of flour and one cup of water. Add the ingredients in a wide-mouthed glass jar, mix them, and cover with a natural fiber cloth. Make sure jar or container is big enough as the starter is ready when it doubles in size. Leave at room temperature for 4 to 8 days. After a day or two, you'll notice some bubbles. When the starter is ready, it will be crusty, wrinkled, and moist. Also, it won't bounce back if you poke it. You can keep the starter in the fridge and keep on feeding it once a week. Here is a detailed recipe how to make sourdough starter.
#2 Making long-fermented bread
For long-fermented bread you can either use your own starter, or just a teaspoon of yeast. Any flour will do! It's not that much work, but you need to leave the bread on the kitchen counter to ferment … How much flour and water you need it highly depends on flour type, but in general make in more liquidy as the "regular bread".
Let's say around 3 cups of flour (0.5 kg ~ 1lb) and 1.5-2 cups of water, ¾ teaspoons of sea salt, and follow the steps:
Mix the starter/yeast with salt and water and gradually add the flour.
Mix the ingredients until they get smooth – you can use a wooden spoon, no need to touch the dough and do not knead it!
Put the dough in a bowl and cover it. Leave it to ferment for 8-12h – nothing wrong if you're late, you can leave it to ferment longer (all the way up to 24h). The dough will rise, make sure the bowl is big enough.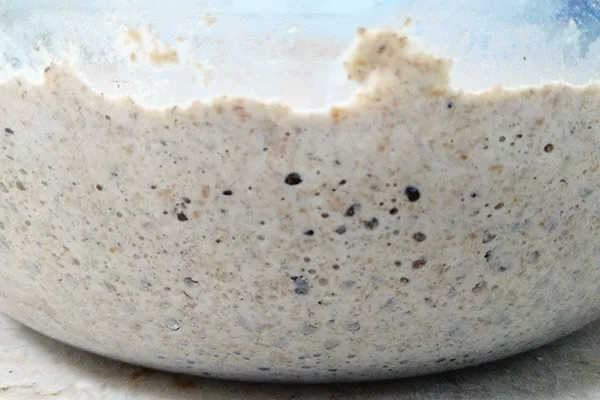 You'll notice bubbles within few hours…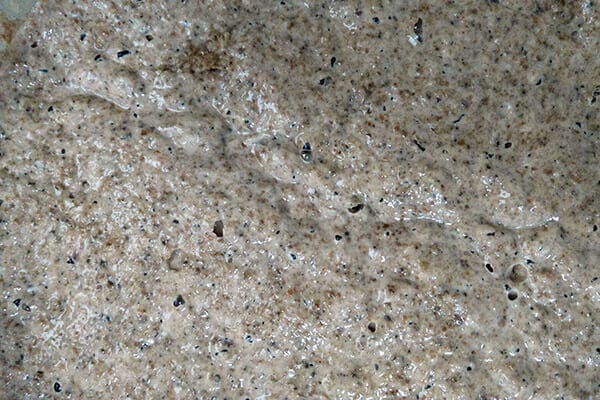 When the dough has risen, turn on the oven at 220 ºC/425 F, and put in the tray you gonna use it for baking. We need the tray to be hot! Preferably the glass or ceramics one with the cover, but if you don't have it, others will do too.
Meanwhile, take some flour and take the dough out from the bowl and shape it into bread. Remember, do not knead!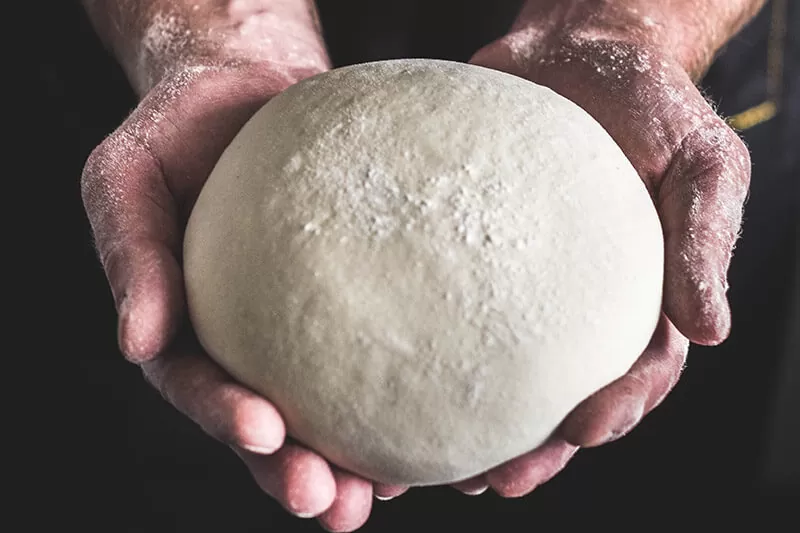 Let the bread rise a bit more until the oven is hot.
Take the hot tray out from the oven (be careful) and put the dough there. You don't need to use fat or baking paper since the tray it's hot the bread won't stick to it.
Bake for 30 mins with lid cover at 220 ºC/425 F.
After 30 mins take the lid off, and bake for another 20-30 mins (depending on the flour) at 200 ºC/ 390 F.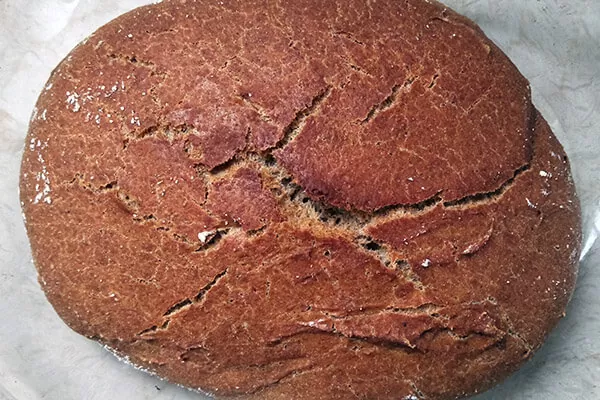 Long-fermented bread from full wheat and buckwheat flour
It is typical for this bread to have a crack on the top, crunchy crust and soft inner part. The crust is harder just after baking if you prefer it softer wrap the bread into cloth just after baking.
The bottom line
Sourdough and long-fermented bread is the best alternative to conventional bread. It is more nutritious and more comfortable to digest, being the perfect option for anyone. Long fermented bread is easy to make, and it doesn't require much work (fermentation aside 🙂 And the best part about it is simply yummy and your kitchen will smell amazing!