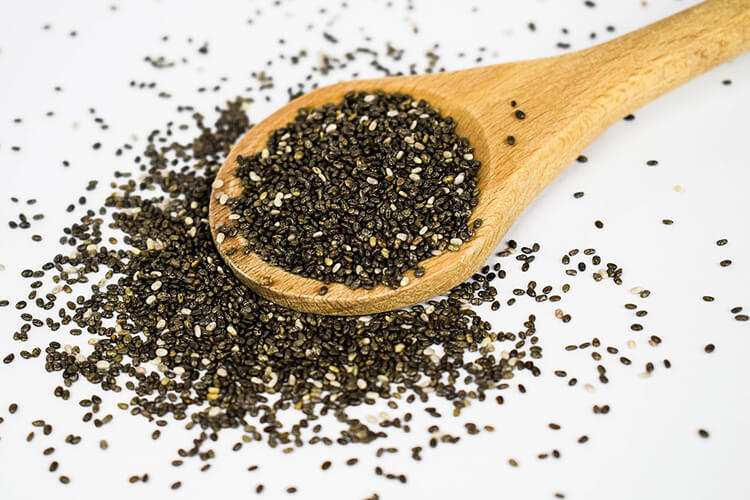 Chia seeds has become a popular superfood and its trending among health fanatics. Chia seeds are an edible plant (Sci.Salvia hispanica) that was originally grown in Mexico back in the Aztec and Mayan cultures. It was also quite an important food for these cultures. Chia actually means "strength".
The Health Benefits
These seeds have many health benefits to offer. They are great for boosting energy levels and even improving metabolism. This makes it beneficial for weight loss and building muscles. Chia seeds are also perfect for the skin and have great anti-aging properties. They also help with promoting strong bones and good dental health. They are also great for digestion, this is because they're a rich fiber source. They also help with balancing the sugar levels, which makes it beneficial for diabetics. You can also protect your cardiovascular health by including chia seeds in your diet.
Chia seeds are paleo-friendly and can be eaten by people who follow a paleo diet. However, it should be consumed in small doses and kept to a minimum.
The Best Ways To Enjoy them in Your Meal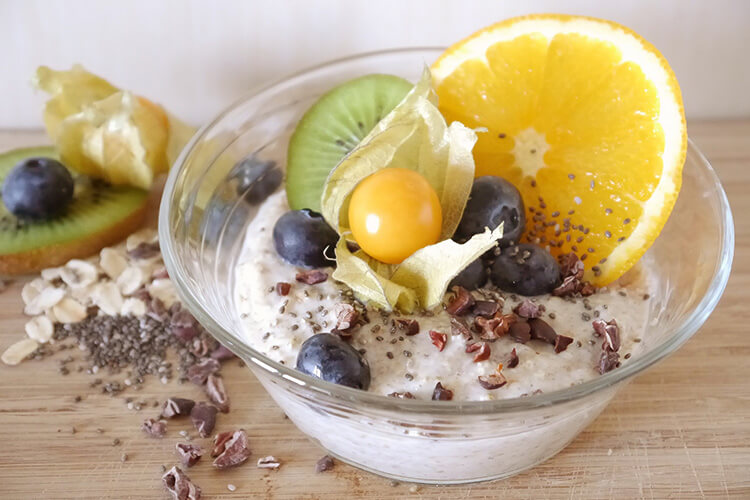 There's plenty of ways that you can use chia seeds. The most popular use for them is to add them to smoothies, they go perfectly with smoothies and smoothie bowls; even as a garnish. Another way to use them is to sprinkle over salads. Another popular recipe is chia puddings. To make chia puddings, the seeds need to be soaked in almond milk, coconut milk or any milk of your choice.
Allergies?
Allergies that are caused by chia seeds are actually uncommon. Some allergic reactions to chia seeds can be rashes, watery eyes and hives. Other allergic reactions are vomiting, diarrhea, breathing problems and swelling of the tongue.
What Chia seeds are good for?
Chia is a great superfood for pregnant women. They make up for all the nutrients that are lost during pregnancy and they're also great for the baby's development. They are also great for boosting energy levels during pregnancy. They also a high source of Omega-3 and they help with controlling the blood sugar levels.
They're great for lowering the cholesterol levels. This is because they contain soluble fiber, insoluble fiber and unsaturated fatty acids. The great news is, you also don't need to eat them in large doses.
Chia is beneficial for weight loss. This is because of the fiber that they contain. The perfect recipe for weight loss is to soak two tablespoons in a glass of water. Stir the seeds in and leave it to stand for a few minutes. Avoid leaving it to soak for too long as they will start to bloat in the water.
Basil Seeds vs Chia Seeds
It's undoubtedly that both these seeds are good for your health. However, they have different health benefits to offer. Between the two, chia is definitely the winner. Chia seeds have more benefits to offer. They're a rich source of protein, calcium, antioxidants and other vital nutrients. Basil seeds, on the other hand, are a rich iron source. Basil seeds are also a lot larger than chia seeds. Basil seeds are also more difficult to find. Therefore, this makes them more expensive than chia seeds.
Nutritional Values for Chia Seeds vs Basil Seeds
Chia Seeds Nutritional value per 100 g (3.5 oz)
Sabja Basil (Turkmaria) Seeds Nutritional value per 100 g (3.5 oz)
Energy
436 kcal (1,820 kJ)
233 kcal (975 kJ)
Carbohydrates
7.72 g
48 g
— Dietary fiber
34.4 g
Protein
16.54 g
23 g
Fat
30.74 g
4 g
— Saturated
3.330
— Trans
0.140 g
— Monounsaturated
2.309
— Polyunsaturated
23.665
omega‑3
17.830 g
omega‑6
5.835 g
Vitamins
— Vitamin A
54 μg
7%
— Vitamin B1 (Thiamine)
0.62 mg
54%
0.08 mg
— Vitamin B2 (Riboflavin)
0.17 mg
14%
1.2 mg
— Vitamin B3 (Niacin)
8.83 mg
59%
4.9 mg
— Vitamin B6
1.34 mg
— Vitamin B9 (Folate)
49 μg
1.6%
310 μg
— Vitamin B12
0 μg
0%
— Vitamin C
1.6 mg
2%
— Vitamin D
0 mg
0%
— Vitamin E
0.5 mg
3%
10.7 mg
— Vitamin K
1714.5 μg
Chia Seeds Nutritional value per 100 g (3.5 oz)
Sabja Basil (Turkmaria) Seeds Nutritional value per 100 g (3.5 oz)
Minerals
— Calcium
631 mg
63%
2240 mg
— Iron
7.72 mg
59%
89.8 mg
— Magnesium
335 mg
94%
711 mg
— Manganese
2.723 mg
130%
9.8 mg
— Phosphorus
860 mg
123%
274 mg
— Potassium
407 mg
9%
2630 mg
— Sodium
16 mg
1%
76 mg
— Zinc
4.58 mg
48%
7.1 mg
— Copper
0.924 mg
2.1 mg
— Selenium
55.2 μg
3 μg
Data from ndb.nal.usda.gov and Turkmaria seeds

S. M. V.